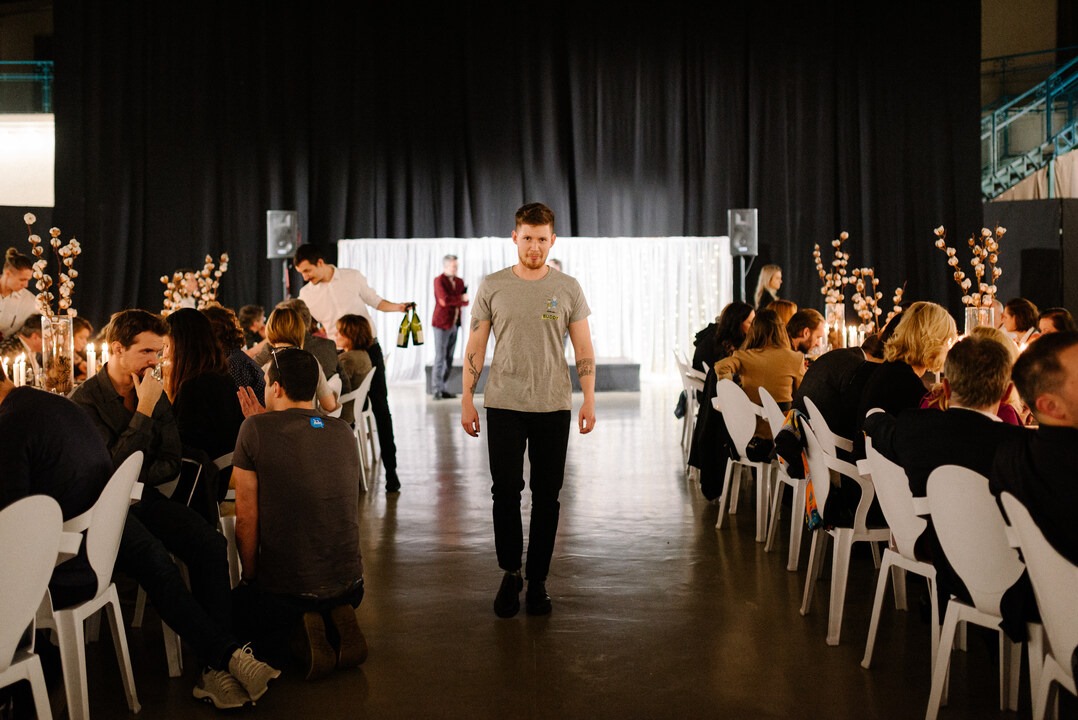 27.01.2020
We supported the third edition of Michal Kordoš's charity pop-up
After two successful previous editions, the charity pop-up took place again in Bratislava's Old Market Hall and its leitmotif was zero waste and sustainable gastronomy.
Eight Slovak chefs prepared an eight-course tasting menu for almost one hundred participants. Michal Konrád, Martin Zahumenský, Tomáš Levý, Tomáš Lysý, Peter Bracho and Michal Kordoš, together with their new team members Oliver Vozárik and Peter Varga, created a unique gastronomic experience. The meals were accompanied by Slovak wine and drinks supplied by Ľuboš Rácz.
This year, like those previously, the event had a clear vision – to support the Tvoj Buddy (Your Buddy) programme, which for 11 years has been helping disadvantaged children to integrate to a normal life with the support of trained volunteers. The programme gives children a chance to lead a better and more dignified life in our society. We are glad that we can support this meaningful cause and do our part. We are looking forward to next year's edition.