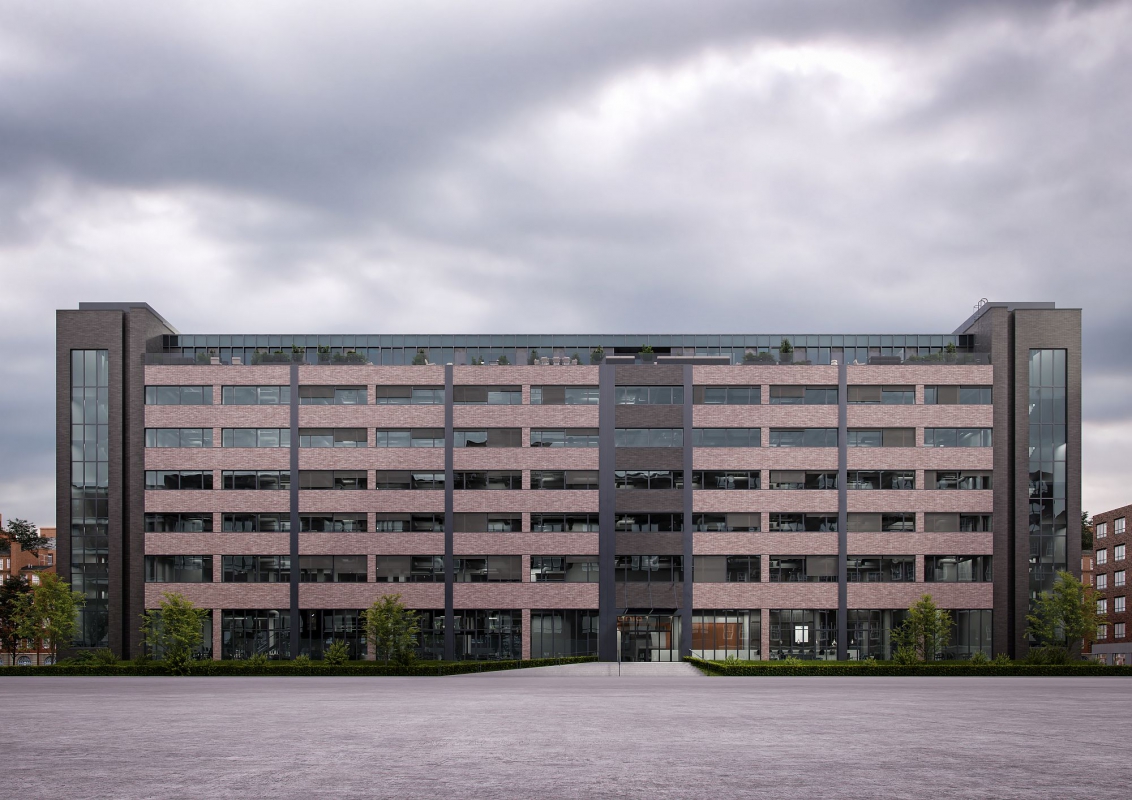 12.08.2019
UNIQ TESLA: The first CRESCO REAL ESTATE project in Prague will bring industrial office space
UNIQ Tesla is the first project of the largest Slovak residential developer in the Czech Republic and it is currently entering its realization stage. The building with seven above-ground and one underground floor will bring 11,000 square meters of total floor space.
"The UNIQ Tesla project is designed to deliver an inspiring working environment for modern professionals to support their satisfaction and creativity. The original corporate environment in a lively location is one of the effective ways of reaching out to talented young people," says Ján Krnáč, CEO at CRESCO REAL ESTATE.
The revival and transformation of the industrial building with a massive core brings out the purity of its original construction and functionalist roots. The author of the design is Bogle Architects studio, which also designed the architecture of UNIQ Staromestská boutique office building in Bratislava and UNIQ Majakovského premium apartment building.
The office floors are designed as industrial open spaces, while the ground floor with a height of 4.6 meters enables to make the space more interesting by adding a mezzanine. The standard floors have a height of up to 3.8 meters and an area of ​​1,463 m2. On the top floor, which will be created by the superstructure, there will be a large terrace overlooking the surroundings and the city. The huge underground floor, which originally served as a bomb shelter, will provide various facilities, including a bike room, a gym with showers and changing rooms.
The Tesla headquarters building was the only preserved former factory building. It is located in the district of Holešovice, which has become a symbol of rebirth of creative energy in Prague. Former industrial suburbs, factories, slaughterhouses and steam mills are being transformed into offices, apartments, studios, and creative companies, international advertising agencies, young workforce, trendy cafes and restaurants, and leading centres of modern art all come together here.
CRESCO REAL ESTATE plans to build apartments in the second phase of the project in the Tesla area. In addition, the developer will modernize another administrative building in Holešovice – Metropolitan, with a total leasable area of ​​4,500 square meters and hundred parking spaces. "We plan to modernize the building to attractive office space in a lively and strategically important location in Prague which is still expanding. We want to respond to market demands for innovative spaces at affordable prices," adds Ján Krnáč.
UNIQ Tesla project in Prague:
7 above-ground floors a 1 underground floor
Total area of 11.000 m2
Floor height 3.8 to 4.6 m
Big windows that open and let in natural light
Each floor can be used as a large open space or divided and shared by 4 tenants
Floor terrace with total area of 260 m2
3 modern lifts
wheelchair access