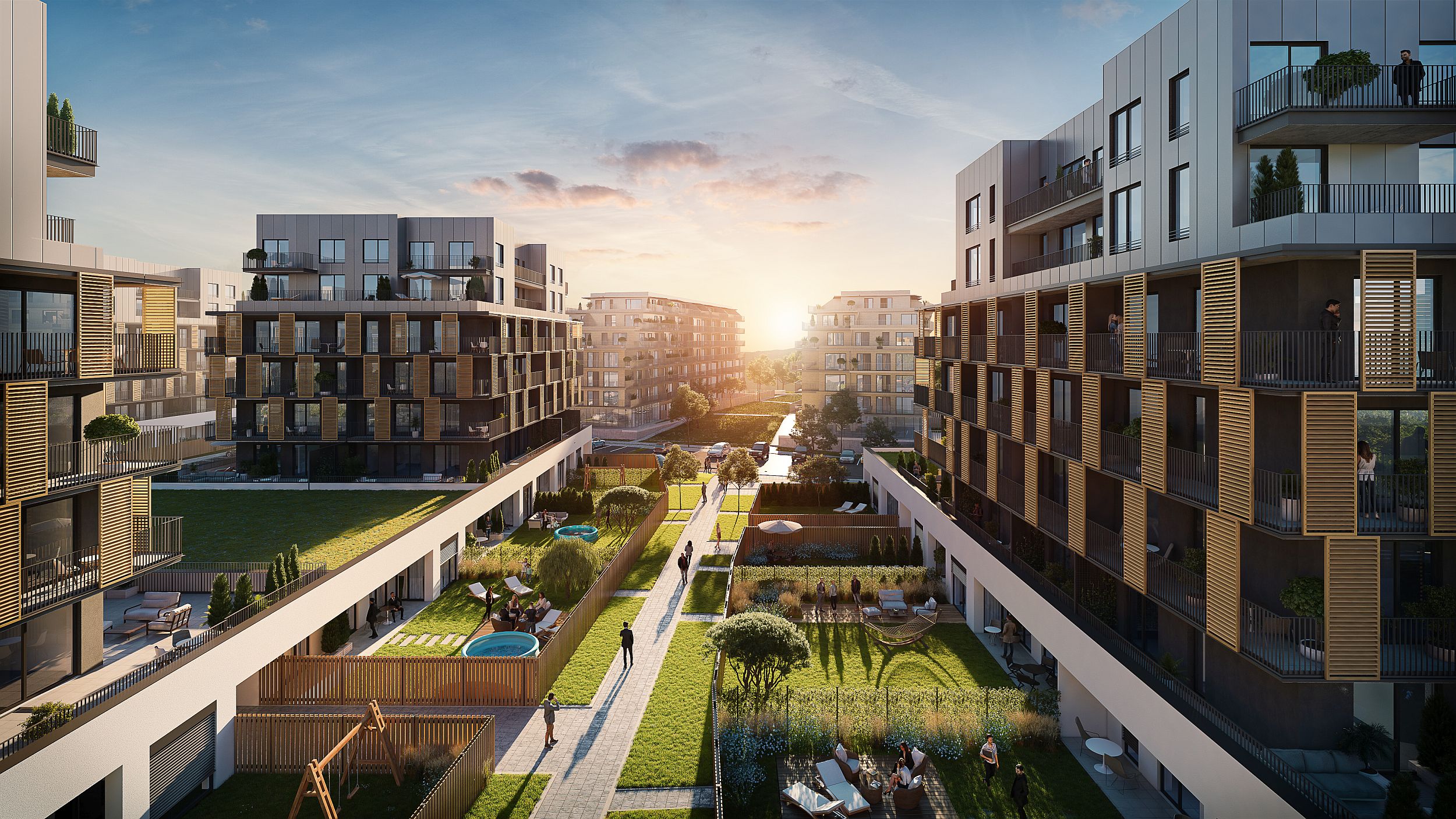 10.07.2018
The most appealing flats in Slnečnice's Viladomy zone already on sale
"The current offer in the Viladomy zone includes 1 to 4-room flats with a high standard of quality and design, ideal not just for young families and couples. The third stage of the Viladomy zone, which is currently on sale, is as yet the most appealing part of Slnečnice designed with demanding clients in mind. We have applied the knowledge that we have gathered over the years to combine perfect location with top-notch architecture and public areas," said Michal Pauer, Head of Sales at CRESCO GROUP.
The new stage offers flats with spacious terraces and balconies, interesting roof flats with plenty of daylight and luxurious terraces and ground-floor flats with large front gardens creating the comfort of a detached house.
Flats with front gardens are usually the most popular ones. The gardens will vary in size from 21 m2 up to 198 m2, so even the most demanding clients will be satisfied. Future owners can use the space to build a front garden and invite their friends over for a barbecue party.
Another unique feature of the Viladomy zone will be a green park stretching across 14.000 m2 with a meadow, playgrounds and an area for dog-walking. The park will be designed by Labak studio in cooperation with the authors of Slnečnice, the COMPASS studio.