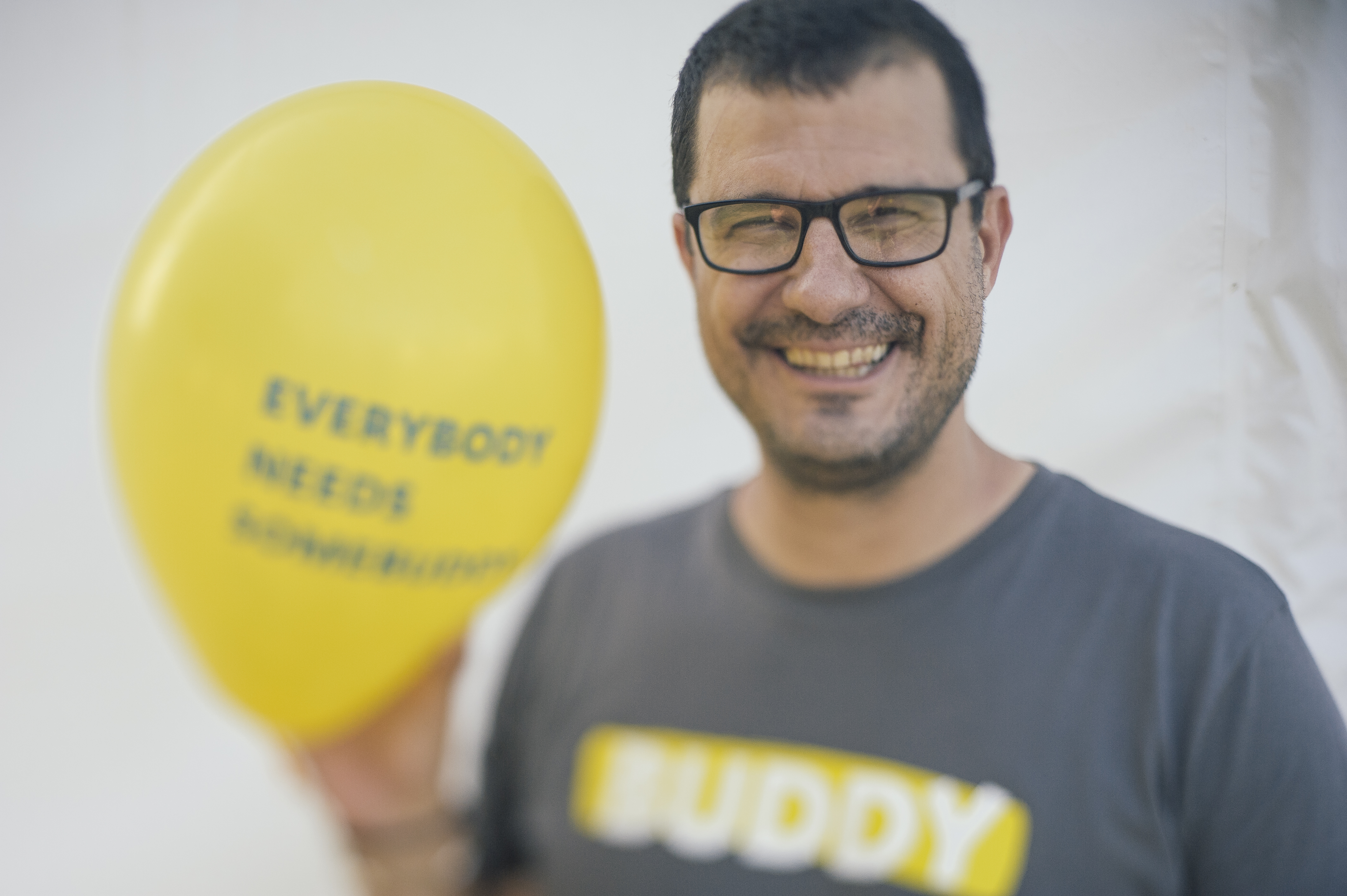 18.12.2018
Slnečnice to support children from children's homes
Every flat sold in the new neighbourhood Slnečnice in Bratislava supports the children from children's homes. This year, the biggest residential developer CRESCO GROUP started to collaborate from November with the Buddy program. Since 2006, the program looks for volunteers for children from children's homes in order to create meaningful activities for children as well as long-term friendships that should help them to start normal life after leaving the children's home.
"Helping children from children's homes to fully integrate into society is very important for the society as a whole. We are glad that we have been able to involve the Slnečnice brand in the Buddy program. From each flat sold in Slnečnice we donate 50 euros to the program. Last year, every tenth flat in Bratislava was bought by people in Slnečnice, which was 565 flats. We are happy that five young people will have their Buddy and strong support on the journey to become independent thanks to our support," said Ján Krnáč, Managing Director of the biggest residential developer in Slovakia, CRESCO GROUP.
Why does the Buddy program exist? Nearly 5,000 children in Slovakia grow up in children's homes. However, institutional care does not give them what they need most - a close relationship with an adult who would regularly, long-term and selflessly engage them. They do not have adult role models that would show them how to cope with the problems of the outside world and, when they leave the children's home, they often live on the periphery of society. 
"Real and long-term relationships with adults significantly and positively influence the development of traumatised children. They meet the adults in children's homes - carers, psychologists, social workers, teachers - but the state directly or indirectly pays them to take care of them. Thanks to their relationship with Buddy, children have a better chance of living a dignified life, social inclusion, working and living after leaving the children's home," added the founder of the Buddy program Ladislav Kossár.
Currently, 85 couples are involved in the Buddy project, mostly from the Bratislava region and Western Slovakia.  The interest of children's homes, children and volunteers is increasing, and Buddy tries to prepare a stable platform for its development and growth in order to help even more children.
"This is why the funding from CRESCO GROUP is very important. Our work does not end after choosing a volunteer. Volunteers attend many obligatory trainings and sessions with psychologists in order to provide the maximum quality of support for the child and their relationship," explains Ladislav Kossár.
Thanks to the funding from Slnečnice/CRESCO GROUP, 5 children can have their Buddy, partner, supporter and, primarily, a friend for a whole year. They now have the chance for a better life and full participation in society.